Linx company was establish more than 30 years ago in England, Cambridge. The first inkjet printer was introduced in November, 1987, and it was Linx 5000 series model. The company has been improving its printers with new patented ideas every year, so LINX is still one of the world's largest leading printer manufacturers.
NORD SYSTEMS SIA is official distributor of LINX products in Latvia!
Inkjet printer Linx 89xx series

Main advantages of Inkjet printer LINX 89xx series
Inkjet printer LINX 89xx series printhead MK11
Advantages of the newly patented MK11 inkjet printer printhead:
Extra-durable print head
The size of the print head nozzle is 62 microns, which allows to save up to

40%

on ink and solvent compared to other devices.
This patented new printhead allows to clean the printhead once in 3 months, saving on materials, reducing downtime of the device and, in many cases, minimizing dirt on the production lines.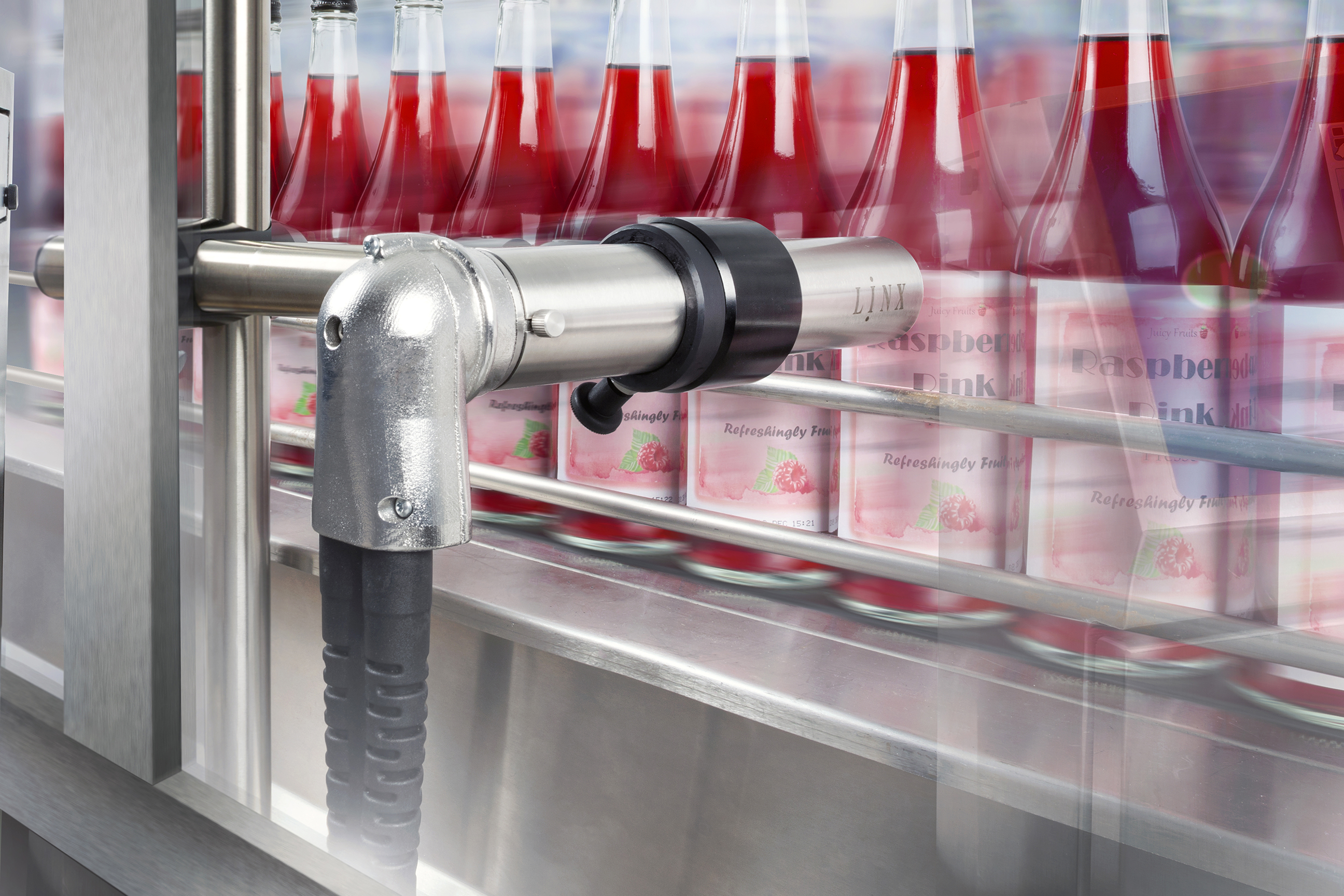 Maintenance of LINX 89xx series printer
The maintenance does not require a certified technician.

The user can quickly and easily carry out the maintenance on his own.

Savings: no need to cover technician's services/road costs or delivery of the device to the service centre.

The maintenance of the device may be performed every 18 000 operating hours or 2 years (one of the highest maintenance intervals on the market).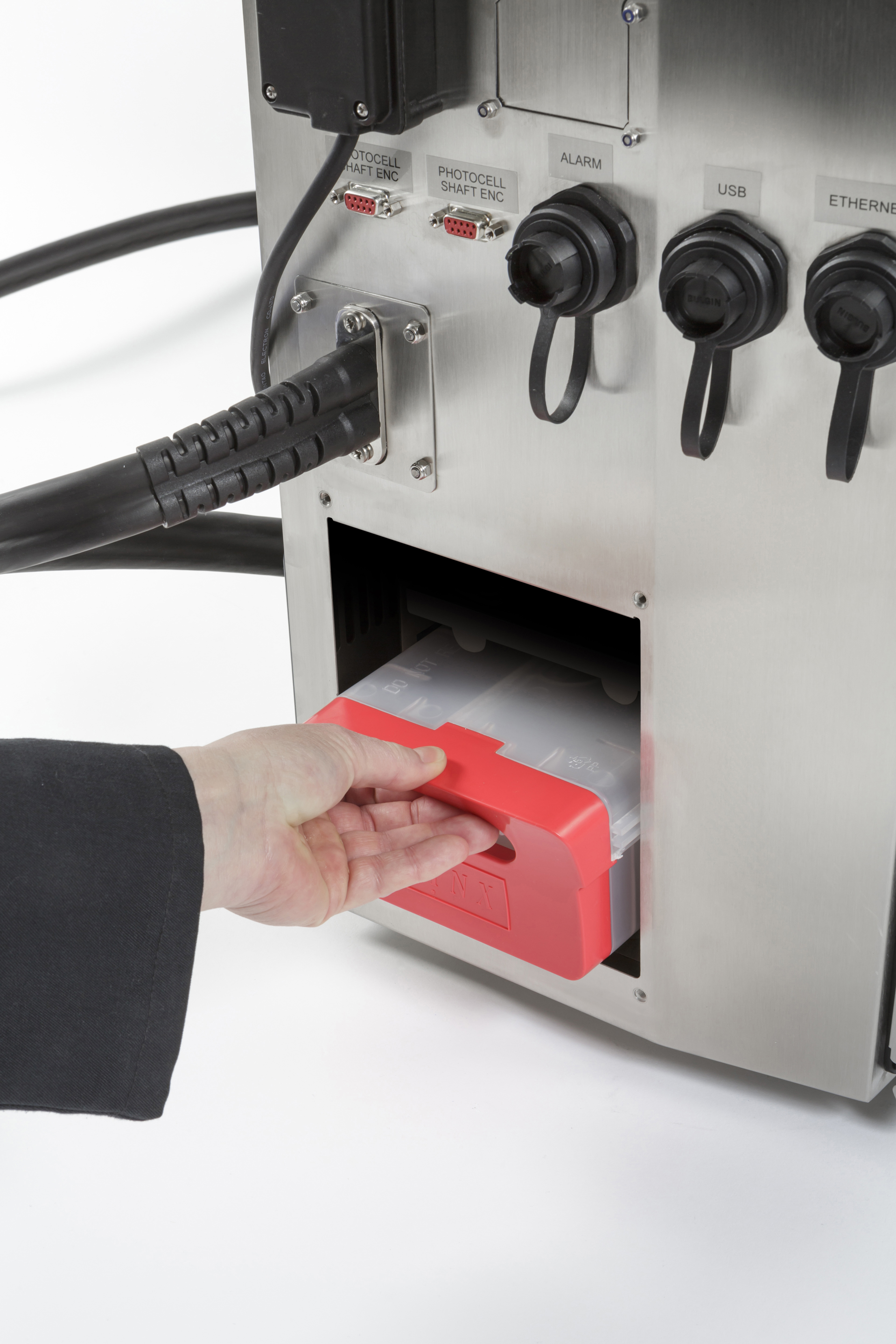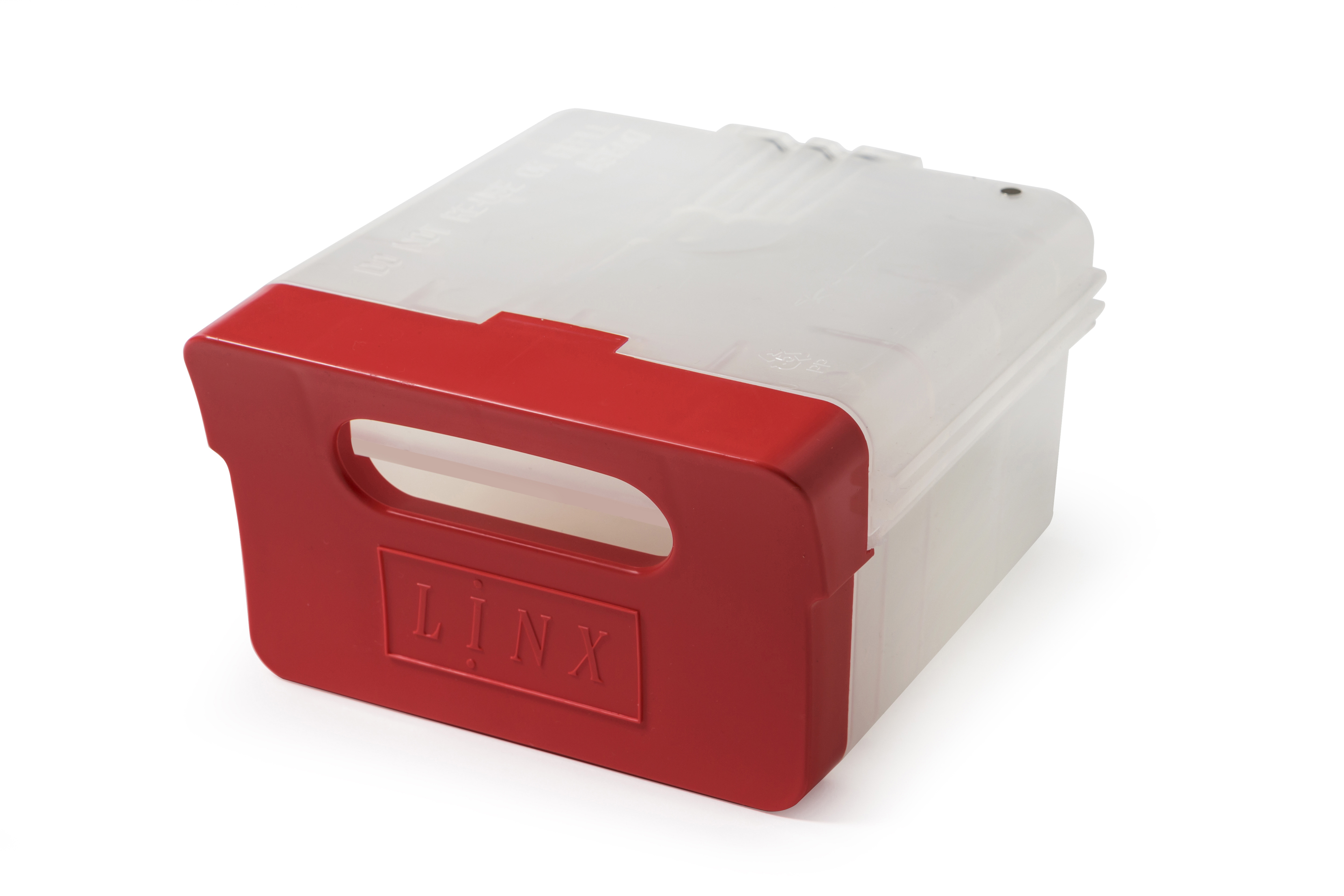 Linx PrinterNet (option)
Linx PrintNet lets you see the status of your labelling anytime, anywhere, even when you are not on the line, allowing you to focus on other processes. Improve productivity and control your printer using Linx PrinterNet, with a remote connection, which allows you to monitor and control your printer anywhere, anytime. Moreover, if there is a problem with the device, a message is sent, allowing to eliminate line downtime quickly as each machine downtime causes losses to the user. Use Linx PrinterNet and save money on machine downtime or save time changing labelling when you go to the factory – change labelling remotely.
The device can be controlled or monitored via a computer or a smartphone!
Simple operation
Touch screen – customizable main screen, step-by-step controls.
Up to 50 production lines can be saved for quick and easy switching from one line to another with saved line speeds, photo sensor distances and message delays.
The brand new LINX 89xx inkjet printer is designed to make operations more efficient and comprehensible than ever before.
LINX spends significant amount of time considering what manufacturers want to obtain with the Linx 8900 CIJ printer – over 30 years LINX has made improvements to make these printers the easiest-to-use inkjet printers offered on the market.
The touch screen of inkjet printer lets you select, create messages and control printer faster than ever before. Several production line parameters can be set in the device, allowing to increase the mobility of the device upon moving it from one line to another – minimal intervention is required, thus increasing production time and eliminating machine downtime. Print on both primary and secondary packaging with a single printer.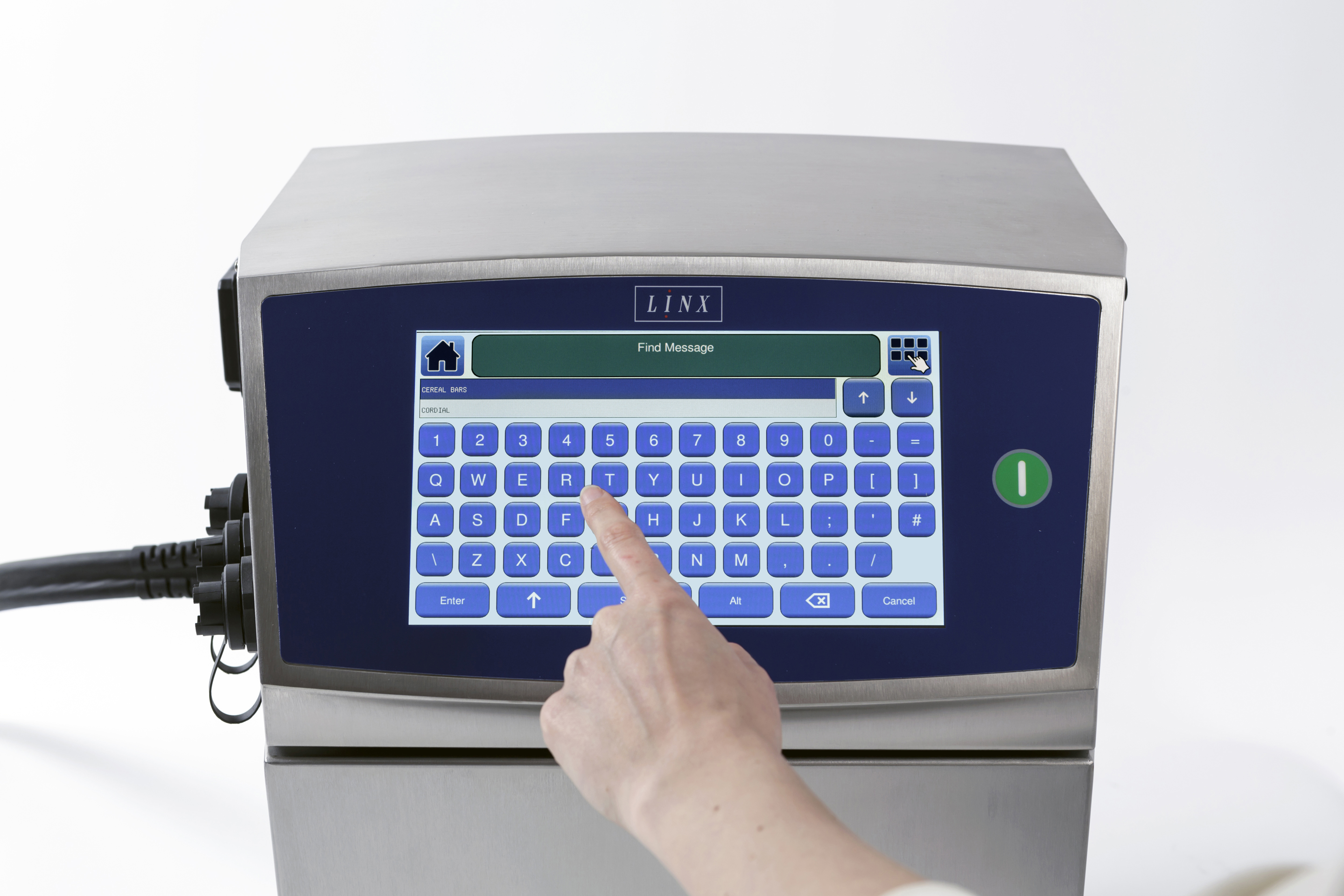 Technical advantages of LINX Inkjet printer 89xx series
Multi-functional inkjet printer can print up to 6 lines of text, numbers, barcodes and logos.

Rated IP55 with stainless steel frame as a standard, an option with protection class IP65 is available.
Inkjet printers 89xx series have 48 types of ink – all types of colours, and you can find your own ink for each package or product, so that the ink is scratch resistant, cannot be cleaned with alcohol, the print does not disappear or change colour after the sterilization process and the direct contact of ink with food is permitted. All inks have safety data sheets and are certified as meeting the requirements of the European regulations.
There is an option to set a password so that no one else accidentally changes the print text, ideal for batch printing – ideal for round-the-clock operations.
Quick-to-change ink cartridges.
Option to make sure that both the correct date and text are added to the message, reducing errors and time and materials/product packaging wasted to correct improperly labelled product.
Simple insert of text or logos into text messages.
Printhead nozzle that prints in 62 microns instead of the usual 75 microns of other models, which will help you save up to 40% on ink and materials.
You do not need to clean the printhead for up to 3 months, devices of other manufacturers require to do it every week.
Inkjet printers require service every 2 years or every 18,000 operating hours – no technician is needed, as you can perform the maintenance yourself.
Printing options
Up to 6 lines of text, symbols, numbers, barcodes
Data Matrix and QR codes
Height of characters: from 1.8 to 20 mm
Maximum print speed: up to 9.10 m/s
Cardboard box marking option with character height up to 20 mm
Rotated character printing
Different colour inks are available
A separate ink can be applied to each product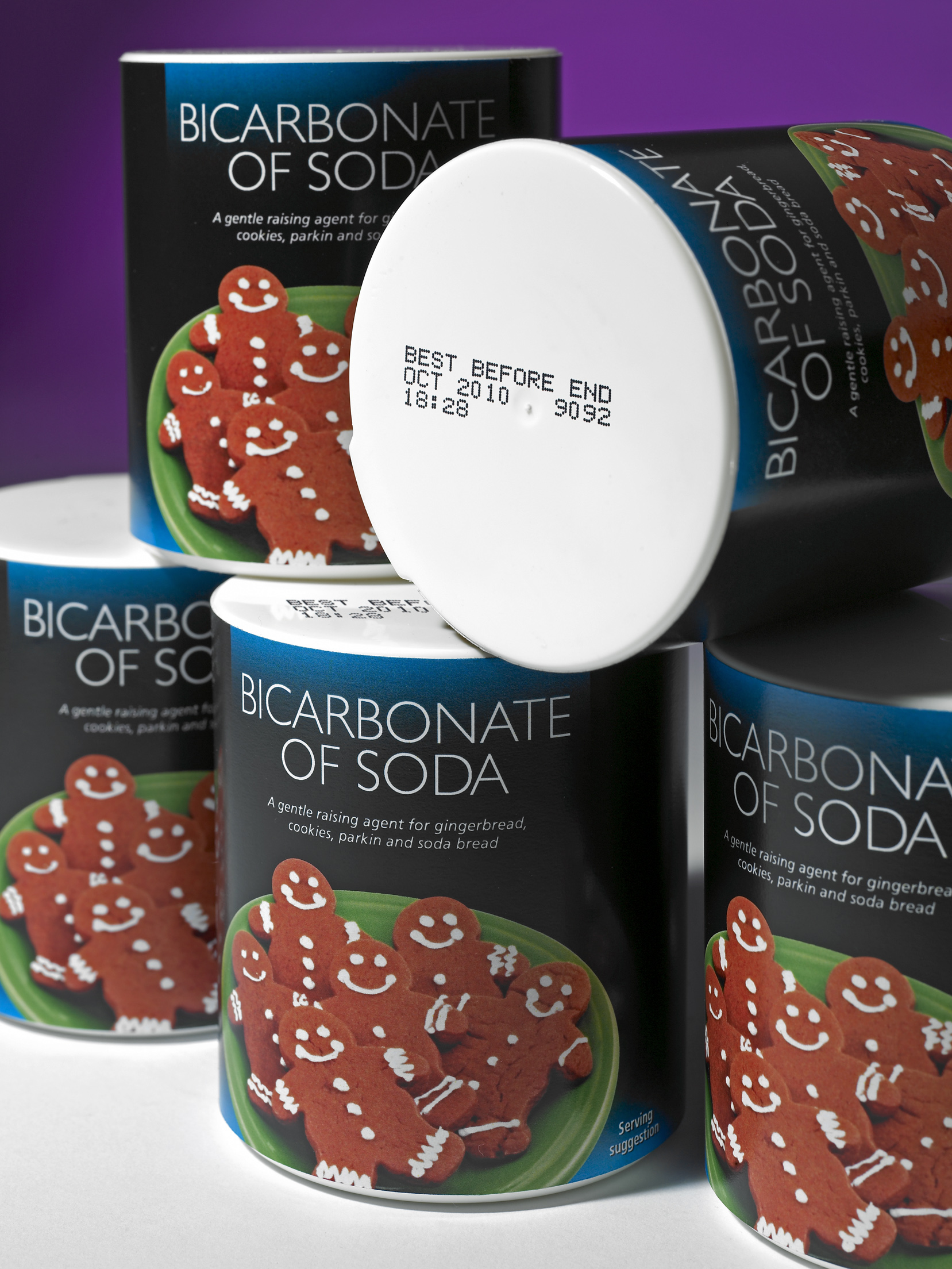 Programming options
Screen with icons, drag, zoom out and zoom in options for longer messages
Customizable date and time editor for creation of different date formats, if needed
USB port for copying and backing up messages and printer settings, for easy message sending between printers, and for downloading exit and line termination logs
Storage of up to 1000 messages
Exit and line stop logs
The screensaver shows a real-time target indication/ shutdown
Customizable top screen for frequently used functions
Up to 50 product lines can be programmed at their own speeds
Can be connected to and controlled from other production facilities
Physical properties
10-inch colour touch screen
Stainless steel frame
IP55 protection class as a standard
2 m wire as a standard, with 4 m and 6 m as an option
Weight: 24kg
No ventilation required
The printhead has high impact resistance and protection level
Ethernet port with optional RS232 and Parallel I / O ports for easy integration with line equipment and connection to other devices