MC3300 MOBILE COMPUTER

THE EVOLUTION OF INNOVATION
Introducing the next-generation mobile computer that generates more productivity, and profitability, for your business. It's loaded with innovative features – such as multiple form factors for easier scanning, advanced long range data capture capabilities, a tough and rugged exterior and much more. Plus, the MC3300 is pre-licensed with "best for business" Android OS. Transform your business with the latest hardworking device from Zebra: the MC3300.
MULTIPLE FORM FACTORS
How can you get greater productivity, efficiency and comfort from a mobile computer?
Pick up the Zebra MC3300. The Zebra MC3300 can be configured four ways – pistol-grip, turret with rotating head, straight shooter 0o scan and 45º scan – giving you options for every use case. And, they're all designed with ergonomics and performance in mind. Get the mobile computer that factors into more productivity for your business.
WORLD-CLASS DATA CAPTURE
When we say far and away better data capture, we mean it – because the Zebra MC3300 mobile computer captures data from as far away as 70 feet. It takes on low- and high-impact scanning scenarios, reliably scans at low, intermediate and long ranges and accurately captures multiple barcodes with a single trigger pull. Get the mobile computer that puts you further ahead of your competition.
RUGGED AND LONG-LASTING
The Zebra MC3300 mobile computer is undeniably rugged. It can withstand drops from up to 5 1.5 m, and 1,000 tumbles from 1 m. It's IP54 sealed against dust and spills, and the touchscreen is made of scratch-resistant Gorilla Glass. Yet, it's sleek and sophisticated enough for front-of-store. Get the mobile computer that gives your business the best of both worlds.
ADVANCED COMMUNICATION
The Zebra MC3300 mobile computer gives you some powerful business connections – instantly. That's because it allows colleagues to connect in an instant from anywhere in your facility, with Wi-Fi-enabled WorkForce Connect and push-to-talk capabilities. Get the mobile computer that connects you with greater efficiency, productivity and profitability.
TC51/TC56 TOUCH COMPUTER SERIES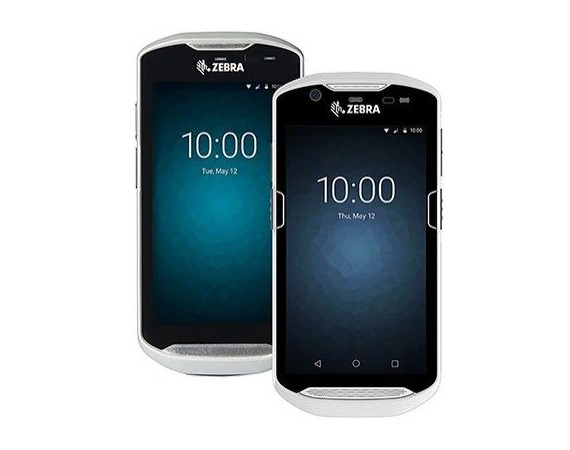 THE TC51/TC56 — EVERYTHING YOUR WORKERS WANT, WITH EVERYTHING YOUR BUSINESS NEEDS.
The fastest, most dependable wireless connections inside and outside the four walls.
Unmatched processing power to do it all with power efficiencies.
Maximum display size with advanced technology for graphics-intensive intuitive applications.
Ultimate scanning performance of 1D / 2D barcodes - even if they are damaged, dirty and poorly printed
13MP camera for ultra-high resolution photos.
Unsurpassed security with Zebra's Mobility Extensions (Mx).
Mobility DNA, a suite of mobility enabling applications, development tools and utilities.
All models FIPS Validated and TAA Compliant.